Vision & Mission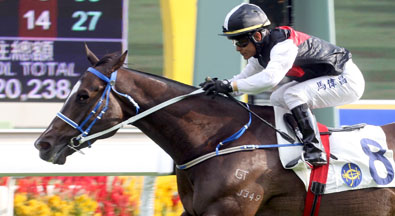 The Racing Club Membership was introduced in 2007 as a special category of membership of The Hong Kong Jockey Club with a view to promote racing as part of the ultimate lifestyle for a member of the young elite. The Racing Club is operated by HKJC Racing Club Limited, a wholly owned subsidiary of The Hong Kong Jockey Club.
The Racing Club Membership enables young racing enthusiasts to expand their knowledge and become true racing connoisseurs. The Racing Club Members can have the opportunity to experience the excitements of horse ownership through the Club Horse(s) and to gain exclusive insights into racing through various programmes and tours organised for The Racing Club Members in relation to racing in general.
The Racing Club also allows Members to savour prestige lifestyle by bringing them together to explore the trendy things in life, and whatever is hot and happening in town, such as exclusive sport parties, prestigious lifestyle events and other exciting leisure activities.