Pride of Horse Ownership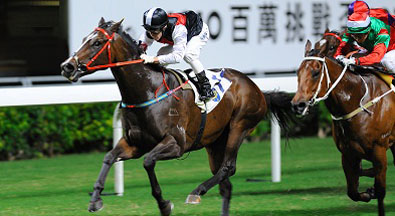 The Club Horses are The Racing Club's most valued and cherished assets. As a Racing Club Member, you can live and breathe the joy of thoroughbred racing through participating in the programmes in relation to the Club Horses. You may experience horse ownership by participating in the naming process of the Club Horse(s), going behind-the-scenes and visiting the Club Horse(s) in the stables, witnessing the victorious moment at the racecourse for the Club Horse(s) and celebrating the win as part of the winning connections. [1]
If you wish to take horse ownership a step further, you may join an existing syndicate of The Hong Kong Jockey Club - an ideal way to maximise the social benefits and cachet of horse ownership.[2]
Footnote:
[1]:Participation in the racing programmes is subject to availability and the terms and conditions applicable to the relevant programme as contained in the Racing Club Membership Guidebook or as notified by The Racing Club from time to time.
[2]:Horse Ownership of the relevant syndicate is subject to the terms and conditions under the Horse Ballot Bye-laws and Ownership Bye-laws, as well as the approval by the Stewards of the Jockey Club.