Pride of Horse Ownership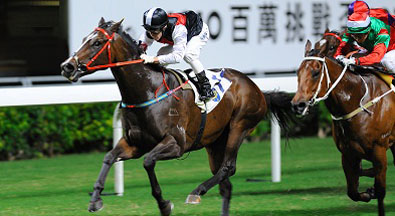 The Club Horses are The Racing Club's most valued and cherished assets. As a Member, you can live and breathe the joy of thoroughbred racing through hands-on involvement with the Club Horses. Indulge in the keen exhilaration of owning horses and naming them, going behind-the-scenes and visiting them in the stables. When the Club Horses win, Members can savour the splendid flavour of victory and be included in the winning photos.
If you wish to take horse ownership a step further, you can join an existing syndicate of The Hong Kong Jockey Club - an ideal way to maximise the social benefits and cachet of horse ownership.