Membership Privileges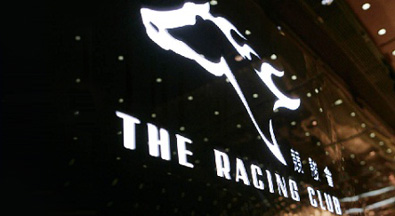 The Racing Club has been created exclusively for young racing enthusiasts like you, who relish a vibrant, yet refined lifestyle, with an eclectic mix of activities that marks you out as creative, enterprising and go-getting.
Here, you can experience horse ownership through the Club Horse(s) and participate in a series of unique racing and lifestyle programmed designed for Racing Club Members. What is more, you can visit our Club premises and revel in our contemporary, yet timeless surroundings and an exciting array of activities, while getting acquainted with fellow members of our lively community.
Entrance fee for The Racing Club Membership is HK$138,000
Special entrance fee of HK$92,000 will be applicable to applicants aged 30 or below
Monthly subscription fee is HK$1,400*
For details of the Membership Privileges, please visit the relevant pages in this Website or contact 2966‑7738.
For members who would like to share their Racing Club experience with friends and refer them as members, please contact us to learn more about our Membership Referral Scheme.
Non-raceday catering menu and event prices include service charges for sustaining our Racing Club venue facilities and membership services. There will be no additional service charges like other hotels! We aim to provide you an excellent customer experience meanwhile we will continue to invest in our Racing Club facilities and services for your enjoyment.
Only at The Racing Club can you lead a life filled with glamour, glory, and endless excitement, while indulging in the thrill of racing.
*For continued enjoyment of membership privileges and facilities.